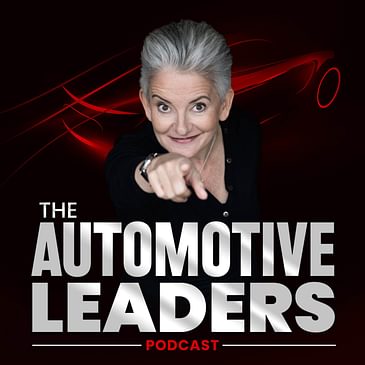 The Automotive Leaders Podcast
Prepare yourself, your team, and your business for the future of automotive. We are all evolving the products we make, have you thought about the leadership model to get us there? In-depth interviews with leaders, authors, and thought leaders, provide the insights you need. This podcast is brought to you by Gravitas Detroit.
Featured Episodes
Recent Episodes
What our Audience Says...
Apple Podcasts
UAW & Supply Chain
Great episode. Tor and Sig nailed it. Having been in the industry and now teaching Supply Chain you hit all the issues we have been discussing in class. This episode is going to be required listening for my classes. Great work Jan.
Apple Podcasts
Excellent Content!
Jan Griffiths is a well-connected Automotive industry veteran. She has amazing guests on her show and she has relevant & insightful conversations! Well done Jan!
Apple Podcasts
Very Engaging and Informative
One of the best podcast on Authentic Leadership. Great conversations that propel you to become a great leader
Podchaser
Great podcast! Jan tells it like it is. She comes from a place of experience and shares candid thoughts.
Apple Podcasts
Great insights!
A great podcast. Particularly enjoyed the episodes with Jan's personal journey and the leadership conversation with Aled Miles. You'll find youself so highly engaged, that an hour will fly by! Very highly recommended!
Apple Podcasts
Concentrated Content
The interviews in these podcasts are by far the most well run, providing rich content without the fluff. Jan keeps the speakers on point with probing questions extracting thoughtful answers. Each one has provided unexpected insights to complement the listener's leadership skills. Well done. Keep them coming.
Apple Podcasts
Awesome podcast series! Authentic leadership and finding gravitas
I listened to one podcast then binge listened to another..then another! Jan is a wonderful host and her guests share their fascinating personal leadership insights. I learned so much! Move over Netflix...
Apple Podcasts
Informative and Engaging
Jan has a great interview style and brings out the essence of what makes her guests tick. She really gets to the heart of why they are successful leaders.